Monthly Archives:

January 2018
Unclaimed monies – what to do
In 2012, we sent out a warning e-mail in respect of the then new unclaimed monies regulations. Those laws have now been in effect for 6 years, the importance of which will become clear as you read through the blog.
Today there is more than $1,100,000,000 in unclaimed bank accounts, shares and life insurance.
The balance of any bank account unused for more than 7 years is transferred to the government. So too is a life policy which is not claimed within 7 years of maturity also becomes unclaimed money.
It is not easy to reclaim one's money as what one might think. So to avoid the problem of trying to recoup unclaimed monies,
you need to

:-
Transact on any bank account every seven years. Please remember that charges debited or interest credited by a bank to your account do not keep an account active so you need to either make a payment from or deposit into an account for it to be considered active.
In our initial post, the time limit was 3 years. Since December 2015, a bank account
Keep contact details up to date and after a move.
Create and check a list of bank accounts, shares and endowment life insurance policies.
If you want to know more or undertake a search on a closed bank account or shareholding or matured life insurance policy, go to http://tinyurl.com/qjozgon
At MRS, we will spend today planning for your success tomorrow.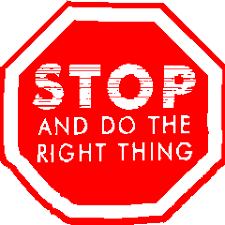 So you have had a Christmas break, recharged the batteries and come back to work with new ideas. Hopefully you have formulated a plan, or better yet, updated an existing one.  Hopefully you have followed up on last week's blog.
No doubt you have identified one key thing you are going to do. Equally as important though, have you identified one thing you are not going to continue to do?
The reality of small businesses is that owners have to do and be good at so many things.
However, I often see time and costs demands as well as perfection desires of small business owners resulting them in:-
Doing some low level activity that someone else should be doing as they are equally or reasonably capable of doing – such as administration and book-keeping. The loss here is that an owner loses the chance to do something(s) more important that generates a greater return(s).
Doing something that should be done by someone else because they are better at it – such as recruitment and web development. The loss here is twofold in that a lesser result that consumes too much time.
So what are you going to stop doing?
Create a list of 5 that you should not be doing.  Against each item, state what the benefit will be from not doing that thing – whether that be freeing up time, generating more revenue or obtaining a better outcome.  Resolve which is the most important one and determine what the replacement action will look like and require.  Sign it off to commit yourself to action.  And add it to your 90 day plan so you can monitor your performance and results.
At MRS, we will spend today planning for your success tomorrow.
Business planning tools that work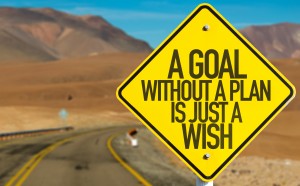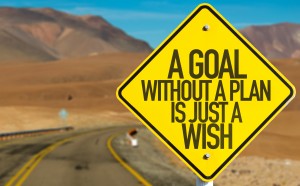 I trust you had a great holiday. And like many other business owners, no matter how much you managed to switch off during the Christmas break, I bet you still had plenty of thoughts as to how to improve your business in 2018 and beyond.  I also bet you would love to have business planning tools that work.
The problem with thoughts though is that they so rarely amount to anything. Numerous studies over the years have shown that those who put their plans in writing are far more successful than those who don't.
Why is this? Some reasons include:-
Writing down goals helps identify goals. It also allows goals to not only be identified but to also be ranked.
You can then drill down as to what are the most important actions that must be taken on a daily, weekly and monthly basis to ensure that you are moving towards achieving those key goals.
It allows you to consider how you are going to measure and track how you are moving towards achieving those goals.
It allows you to consider what can and can't be done with the available resources. Do you get more resources or do you focus on the more important goals at the exclusion or deferment of others?
It enables you to identify the things that you shouldn't be doing?
It allows you to share your goals and vision with your team.
Over the holidays, I read a book called Mastering the Rockefeller Habits by Verne Harnish (which has been more recently republished as Scaling Up).  It is short, concise, highly relevant across so many business areas and provides you with a link to suggested tools.  In fact, if I could recommend you to read just one business book, then this would be the one.
As important as developing a written business plan is, most plans are too long. Harnish's tools are practical and simple.  They are also easy to update and refer to on an on-going basis.  We can help you with many of the subject areas.  We are also in the process of rolling out new business diagnostic tools to gain greater insight into your business (including your cash flow).  We look forward to assisting you on your path to making your business more successful.
At MRS, we will spend today planning for your success tomorrow.