Monthly Archives:

January 2016

Shareholders in the National Australia Bank had a choice to make last week. The board recommended that the holding in the UK Clydesdale bank be split into a separate company.  If passed, smaller shareholders then had the option of deciding as to whether they wished to sell their shares.

There are some interesting observations to be made about this situation.

What was the cost of demerger booklet? Not only was it almost 600 pages, but the very large accountants and lawyers firms involved would have billed a fortune for their work.

For those holding their shares in their self managed super fund (SMSF), a new holding in a UK bank would be an international investment. This raises the question of whether one's SMSF's Investment Strategy allows for such an investment.

All SMSF's are required to have an investment strategy and to review it regularly. As well as considering the insurance needs of the members and other requirements, the document must consider:-
In what areas the SMSF will invest – such as cash, Australian shares, international shares, property and whether it will do so directly or indirectly.
Diversification.
Liquidity (which is particularly important for funds paying pensions and possible lump sums).
The members' needs and circumstances.
International shares are considered a different class of asset as they involve different rules, currency exposure and a breadth of exposure often not available within the Australian share market (which is dominated by banks and miners).
So does your investment strategy contemplate such an investment in international shares? A similar question need be answered when a fund buys a commercial or residential property.
If not, to avoid committing a breach, you will need to amend your Investment Strategy. As accountants, until 30th June, we can provide you with a template for you to complete.  However, the Corporations Laws precludes us from making a recommendation as to whether you should hold these share or not and whether you should invest in such a class of assets.  If you would like assistance, you could though seek advice from Maggs Reid Financial Planners Pty Ltd within which employs Arianna McKean and Alex Stewart are as authorised representatives.  Maggs Reid Financial Planners Pty Ltd is a corporate authorised representative of Securitor Financial Group Ltd (ABN 48 009 189 495).
At MRS, we will spend today planning for your success tomorrow.
How strong is your industry position?
I trust you had an enjoyable Christmas break. I have no doubt though that at some stage your mind wandered onto business matters and what you could do to improve the overall performance of your business.
Unlike during the year when people seem to be caught up on day-to-day issues (that probably were relatively unimportant in the long run), I bet what you thought about on your holiday were more of a high level and long-term nature.
Now is the ideal time to address those issues and do something about them.
In a world that is changing at an ever-increasing rate, it is always important to analyse your industry and your position within it. This is something every business owner and management team should regularly address.
We have a questionnaire and process that delves into such things as:-
Levels of competition within your industry.
Industry bargaining power.
Unit cost and learning experience.
Technology improvement within the industry.
Industry vulnerability to further changes.
Lifecycle management.
Adequate rate of return within your industry.
Is your industry growing rapidly?
Does your industry has scope for geographical expansion?
As members of the global Principa network, we have access to their questionnaire and process that addresses these issues and what can be done about them to improve your overall position.
This is just one of the considerations that will be addressed in the business planning workshop on Thursday 28th of January.  Please contact us if you would like to know more about that session.
At MRS, we will spend today planning for your success tomorrow.
How to make 2016 your best year yet
So 2015 has gone and we are into a new year. 
Did you achieve in your business what you wanted to?
Even if you did, what new challenges lie ahead and what are going to do about them?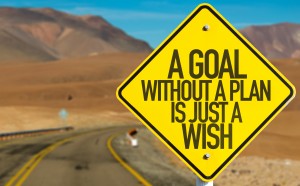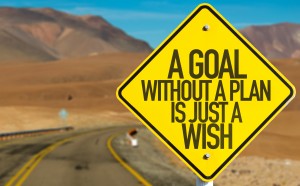 Either way, the only way to improve your position is to plan.  Some good things happen by chance or luck but not many.  There is no substitute for proper planning.  Random thoughts in the shower or in the car don't create clear and well founded direction.  You need to pull all your thoughts together and decide upon them in context of all other (at times geometrically opposed) issues whether they be marketing, HR, finance, positioning, budgeting and so on.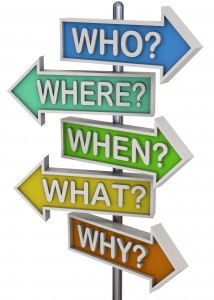 The best way you can make 2016 the best year yet is to start the planning process now.  And the best way of doing that is to attend the FAN (of which I am a member) business planning workshop.  It's a three hour structured workshop run by Peter Knight (who is one of the smartest and most successful accountants I know and, like me, a member of the Principa Alliance) and Kate Groom who will be down from Sydney to run this course on Thursday 28th January.  They are both highly credentialed and skilled speakers.
The workshop is interactive so you can ask any question you like. You will also be issued with a guide to continue the process.
You can book by going to:-
https://www.eventbrite.com.au/e/goals-business-planning-workshop-melb-tickets-19479213853
I'll be there; I usually spend the first week of January behind closed doors undertaking this planning process but this time will be doing so in this workshop.  I look forward to seeing you on the day.
Make 2016 your best year yet.
At MRS, we will spend today planning for your success tomorrow.