Worried about your cash flow?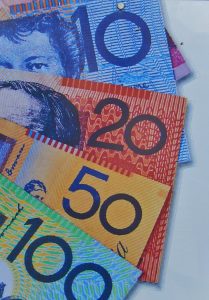 Worried about your cash flow?  It's the number 1 concern at this time of year.  And understandably so as cash flow is the oxygen that keeps any business running.
Cash flow concerns this year are a bit different.
Whilst some business have sold their socks off over the last 18 months, others have got by whilst others have struggled.  Now that many businesses have been able to fully trade again, a Christmas holiday slowdown hasn't exactly come at the right time for many.
It also appears as the ATO, who haven't been chasing unpaid debts, now seemingly appears to be actively be chasing unpaid tax debts.  And for those with tax debts unreported and unpaid for more than three months, there is particular concern as it has been said by liquidators that the ATO will use the Director Penalty Regime to assign and collect business tax debts from directors.
Not being able to pay wages and other expense sin January and February is what keeps small business owners awake at this time of year.  And the problem is publicly available accounting software reports on the past.  Some may now market cash flow forecasting but that is very short term and incomplete.
So what do you need to understand and control your cash flow?
We can provide you with a number of tips gained form any years working with and advising a vast array of industries.
We have a specialised cash flow tool that provides full 4 way forecasts.
So what should you do?
We invite you to a free 30 minute meeting in which we can again understanding of your situation and concerns and then explain ways in which we can help.  You have nothing to lose and may end up sleeping better and enjoy Christmas.
At MRS, we will spend today planning for your success.