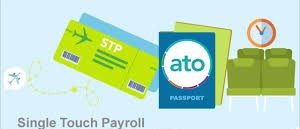 Single Touch Payroll (STP) starts next week!
From Monday 1st July all businesses will be required to report to the ATO each employee's gross pay, tax and super no later than the day of payment.
Whilst there are extensions available we generally recommend not using them as it only creates more work later – and therefore cost.
If however you need to rely on an extension, then you must have applied for one by week's end.
Either way, you have to do so something.
We have been taking our clients through the transition journey principally by way of a series of weekly preparatory emails.
If your accountant hasn't helped you then it is time to change accountants!  Contact us below and we can discuss how we can help you.
At MRS, we will spend today planning for your success.