The rundown on the expanded covid business grants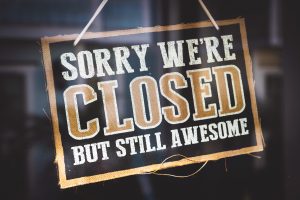 In a joint press release yesterday, the state and federal governments announced an expansion to the state covid business grants.
There is no across the board support.  Rather the payments to existing covid business grants will be increased. 
The key takeaways are as follows.
Small Business Covid Hardship Grant
The one-off payment entitlement has been increased from $14,000 to $20,000.

The press release stated that the application deadline of this coming Friday would be extended – but then went on to say that applications will close on 10th September!  The state web page still states 10th September (or until allocated funds run out).  Whatever it is the sooner the application goes in the sooner it gets paid.  And that all said, if the deadline is extended then more business will qualify.

The program was designed to cover those who "slipped through the cracks" but many small business that are suffering miss out on this as there turnover has not fallen by more than 70% over a two week period and done so due to covid.  That said, if you pay your GST on cash basis, don't assume you don't qualify.  One new client we picked up during the week was told by their accountant that they did not qualify – but they genuinely did!  
Business Costs Assistance Program
Businesses that are closed and appear on set list of industries can receive weekly payments of either $2,800, $5,600 or $8,400 (depending on payroll size).  The funds are paid to cover the cost of wages, rent, utilities, etc.
Licensed Hospitality Venue Fund
Payments are being automatically made to those previous recipients.
Covid Disaster Payment
Employees who have lost hours of work can receive a weekly payment under this federal payment.

It can also be claimed by micro businesses that do not qualify for the Hardship Grant.
In these difficult and uncertain times we welcome any question you may have.
In the meantime, we will continue to work through our client base to make sure all small businesses receive the grants they are entitled to.  
And may I take the opportunity to remind you to support your local small businesses.  Not only do they employ two-thirds of the workforce, they are the ones who support all the local sporting clubs, school fetes and the like.  Now is the time to return the favour!
At MRS, we will spend today planning for your success.